What is Chronic Disease?
Chronic disease is an ongoing health condition that requires long-term care. Chronic illnesses often require medications and a special diet. The doctors at Vista Veterinary Hospital help you prepare a plan so your pet lives a long and comfortable life.
Caring for a pet with a chronic disease can be stressful at times, but we give you the professional guidance you need to feel good about your pet's treatment.
Schedule A Visit
Common Chronic Conditions in Pets
There are several chronic conditions that we can diagnose and treat at Vista Veterinary Hospital. Care doesn't stop when you leave our office. We provide owners with the information and resources they need to continue care at home.
How Often Should My Pet See a Vet for Chronic Disease?
A healthy pet should see a vet once a year.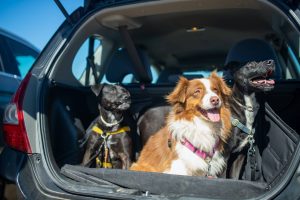 A pet with chronic disease will need to take more frequent trips to the vet to monitor the progress of the disease. We will help you set up a timetable for vet appointments depending on the details of the disease.
Contact Us To Schedule An Exam